Inserting Half Life Models into real life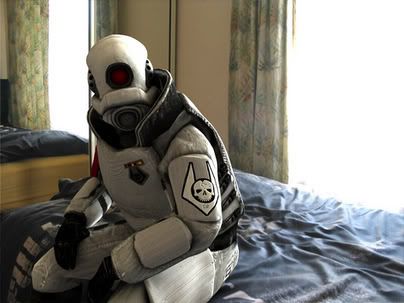 I'm "fairly" sure that I haven't posted about this yet, I was holding off on posting about it because the pictures were getting too much traffic. There isn't a website for this stuff, it's all on a forum so you have to wade through a lot of posts to get to the good stuff, but it's worth it.
Basically this guy is taking Half Life 2 models and using extremely detailed lighting to make them look real. You'll find surreal pictures of soldiers and aliens interacting with everyday objects looking out of place only because they look like they belong in a battlezone.
Link