Manga Hair-Gel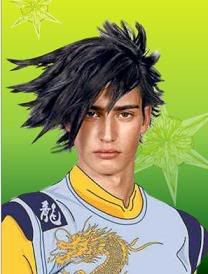 Fructis has a new hair-gel that allows you to style your hair just like a manga (or anime) character:
1) Using your fingers, spread Manga Head, throughout your hair
2) Take sections of the hair, twisting them into defined spikes
3) Pull the spikes sideways and across the hair for that asymmetric manga style
Obviously it's just a strong hair gel, and does not infuse your hair with any more anime character goodness than any other hair gel products. Then again, I'm always secretly wishing for Manga hair.
Link
(via
Drawn!
)