WoW! Pirates!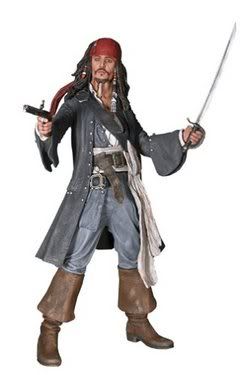 Yarr! I just found der Pirates on the World of Warcraft game. It be surprising that a landlubber's game havith a band of scallywagging thieves assembling a crew without a boat. Even though I wouldn't mind joining thar gang, I'll be sticking to the scurviest of games,
Puzzle Pirates
. Harrr! Either that or the
Pirates of the Caribbean
game, since it be crewed by the nastiest Pirate of them all! Jack Sparrow!
Link