The Batmobile in Motion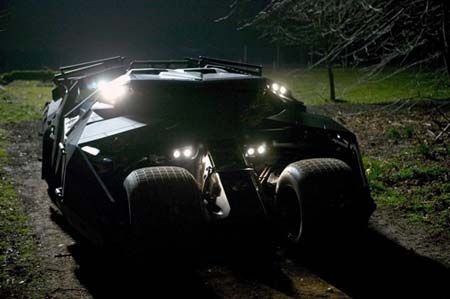 I remember early this year seeing the first production shots of Batman Begins. The first photos they released were of the Batmobile, and I, along with everyone else, thought the car looked like crap and that the movie was going to suck.
I continued to think that the Batmobile was going to suck; that is, until I saw it action. The Batmobile is probably the greatest thing about the new Batman movie.
If you'd like to see it in action, click on the link and then click on the link called "Hang On!".
But don't watch the clip if you like to keep everything a secret for yourself.
Link