Ninjai: The Little Ninja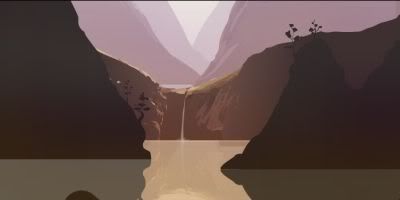 Ninjai is a fantastic flash animation series. It has great voice acting, something which is usually lacking in flash animations, great backgrounds and good atmospheric music. The main character is a boy ninja, something which usually isn't attractive but he's interesting because you never see his face and he speaks in a quiet, but polite voice.
I'm only half way through the series right now, but it's definitely something to recommend. There is some excessive gore in the first episode, something I'm not a fan of, but it's not really showcased as the series progresses.
Link
(via
BitsBlog
)