She's so many words in my vernacular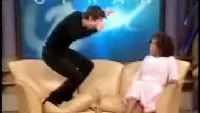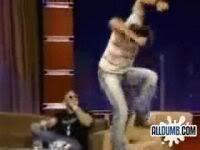 Have you seen Tom Cruise do his Katie Holmes freakout thing on Oprah? There's something seriously wrong with this guy, I'm surprised that security didn't come out and haul his ass away for touching Oprah like that.
Anyway, apparently, Dane Cook is also in love with Katie Holmes, and announced it on Jimmy Kimmel. I think I liked Dane's version of the Katie Holmes freakout better.