Spamalot - The Monty Python Musical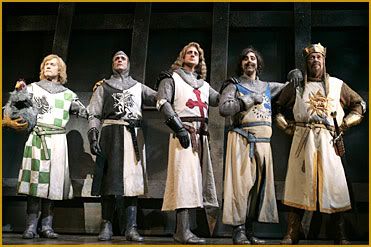 Spamalot a Monty Python Musical, something I didn't even know existed, won a massive amount of Tony Nominations and actually won Best Musical. I wish I could see this in action; who wouldn't? They even launch a person dressed up as a cow using a catapult.
To watch a trailer for the show, click on "Video Highlight from Show" and then click on "Monty Python's Spamalot".
Link
(via
Slashdot
)