The Video Game Pianist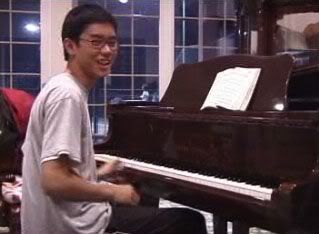 The Video Game Pianist, Martin Leung, played at E3 and seemed to be pretty popular. He plays a lot of video game themes such as Mario, Zelda, etc and used to be called the Blindfolded Pianist.
There are a lot of videos you can find of him on the Internet, so you're going to have to pick and choose. There's an archive of some of his stuff
here
.
Link
(
Thanks Kyle!
)