Wal-Mart won't print pictures if they look too proffessional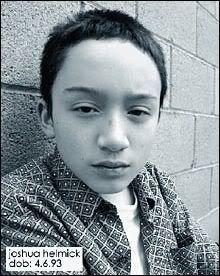 Wal-Mart is refusing to print digital photos if they look too proffessional. I can sort of understand the issue here, it's complicated. But when digital rights interfere with everyday life in an absurd way, there's got to be a better solution. Perhaps the solution is to hold the customer responsible for the pictures instead of Wal-Mart.
Read More
Amateur photographer Zee Helmick encountered that problem when she went to pick up photos she had ordered at a Wal-Mart near her home in Henderson, Nev.

She had taken the photos of her son that morning to use as head shots for an audition for a TV commercial. She had used her photo-editing software to add his name, information about him and even her own copyright to make the image look more polished, Helmick said.

She uploaded the 8-by-10-inch photos to Walmart.com, which prints photos sent to the site at a nearby store for customers to pick up.

At the store, Helmick said a clerk told her, "We can't release the pictures to you."

"What's wrong?" Helmick asked.

"We can't release the pictures to you without a copyright release form signed by the photographer," the clerk replied, according to Helmick.

The clerk said the photos looked like a professional had taken them, Helmick said. And no matter how much Helmick protested that she, an amateur, had snapped the shots of her son, she said the clerk wouldn't budge.

Helmick didn't have a copyright release with her, so she offered to write a note stating that she had taken the photos. She said Wal-Mart refused even that.

In the end, Helmick went home without the photos and printed them on her home printer for her son's audition the next day.

"Who's to say what's professional-looking and what's not?" she asked. "Just because it's not all blurry doesn't mean it's a professional photo."
I like how I stole the article's picture for this post. Zing!
Link
(via
BoingBoing
)