Comic-Con 2005 Masquerade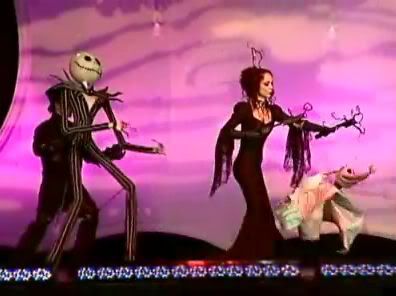 Although I originally wasn't paying any attention to Comic-Con, after looking at some of the
Comic-Con 2005
movies has made me want to go, just to see all the awesome costumes.
The Masquerade event has a lot of amazing costumes such as: Doc-Oc, Transformers, an Alien, monsters from Halo, Edward Scissor Hands, Batman, and more. Infact, there are so many costumes that I haven't even begun to see them all, it would be cool if there was a better gallery of all the costumes that entered the costume contest.
The couple who made Jack and his dog from Nightmare Before Christmas won the "Best of Show" award this year. Make sure to check out their interview, they're pretty cute they're going to open up their own costume shop and retire from making costumes for Comic-Con.
Link