IGN's Killer 7 Video Review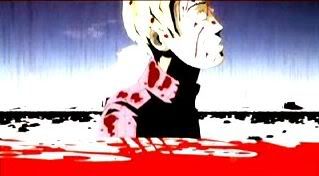 Normally I'm not really interested in posting reviews of any kind on my site here, but this one is pretty good, and it serves to describe a very different kind of game. Killer 7 is probably one of the strangest and weirdest looking game to come out of this console generation, and even watching this video review makes it hard to understand. Matt does a good job of letting you know that this is a game that many people will love, and one that many people will also hate.
Even if you're not totally into games, this is a game that is going to become a cult classic, something of a rarity in the gaming industry. I showed this video to my friends and they said that they wanted to come over when I rent it so that they can see what it's all about.
The good thing about this video review is that it has a very philosophical tone about the game, and about where the gaming industry is heading. Be sure to check it out.
Link
(via
IGN
)