World of Warcraft Coke Commercial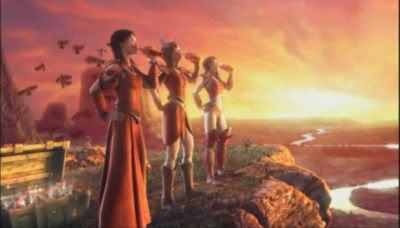 World of Warcraft is being launched in China, and Coke seems to be a major sponsor of the event. There's a pretty good commercial featuring wizards, rangers, warriors and orcs, but I'm afraid the message is a little confusing.
A manager says that "Sex Sells", and the girls refute this statement by attacking their manager and transforming into WoW characters with hot pants. I'm not sure I understand how beating up someone for being sexist by transforming into hot-pants costumes proves a point...
Coke and Warcraft are so confusing!
Link
(via
Kotaku
)