Aperture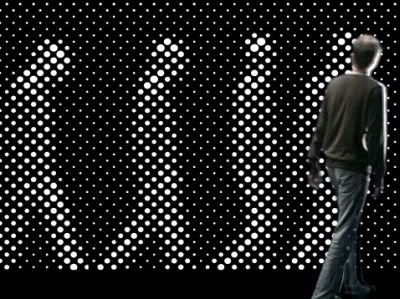 [
Media:
Video]
Composed of single aperture-modules with receptor and actuator, aperture acts like an autonomous skin, capable of precise external control. Visual information is transmitted from the inside of the building to the outside, the surface permeability is regulated when the aperture's opening diameters are changed.
In otherwords, this wall is made up of numerous "eyes" which react to your presence when you move close to the wall. There are numerous effects which can be shown, and the best way to get a feeling for them is to look at the
video demonstration
.
If you like this, you may also like a
similar page
which I pointed out in the "Un-Postables" and deals with colour. There's a video of it on the far right picture.
Link