Harvey Danger Releases New Album as Free Torrent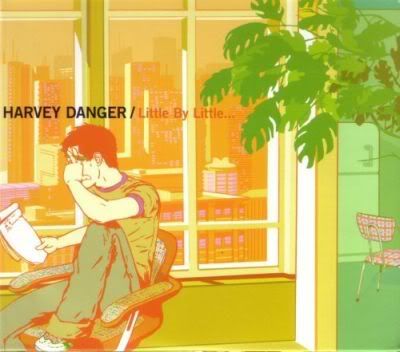 [
Media:
Music]
Harvy Danger has released their entire Album,
Little By Little
for free on their website as a
torrent and a direct download
. You can download it in MP3 or OGG format and it comes with all the images and packaging that comes in the CD. Why the hell would they do this? Harvy Danger has written a page on why they did this, here's a short clip of it:
In preparing to self-release our new album, we thought long and hard about how best to use the Internet. Given our unusual history, and a long-held sense that the practice now being demonized by the music biz as "illegal" file sharing can be a friend to the independent musician, we have decided to embrace the indisputable fact of music in the 21st century, put our money where our mouth is, and make our record, Little By Little…, available for download via Bittorrent, and at our website. We're not streaming, or offering 30-second song samples, or annoying you with digital rights management software; we're putting up the whole record, for free, forever. Full stop. Please help yourself; if you like it, please share with friends.

Of course, the CD will also be for sale on the site, as well as in fine independent record stores across the country, in a deluxe package that includes a 30-minute bonus disc that serves as a companion piece to the record proper (retail price for the package is $11.99).
All of this makes me very excited because somewhere out there, musicians
get it
. They understand their music fans, and how the Internet works, and are willing to engage in this experiment. Record Labels, please pay attention closely. The ultimate result is that Harvy Danger will get more exposure this way than they ever would if they restricted the spread of their music on the Internet. They're trying to get as many people as possible to listen to their music, and in this I think they will succeed. This news has already been
Boing Boinged
, and
Waxed
, that alone has probably reached thousands upon thousands. Also, in buying their CD, customers will get bonus material that doesn't come with the torrent. There are 8 more songs on a second disk if you buy the CD, and only at $12.00 that's a pretty good deal.
Of course, there are always people who will download the torrent and not buy the CD. I'll be honest, I fall into that category. But then again, I rarely buy music, whether or not I can get it for free. I've never been a buyer of music, it's just how I am. But I will tell everyone I know about this, because it makes me excited. I have made a post on this Blog and I'm spreading the word. My level of respect has greatly increased for this band, and who knows, I might end up buying the CD based on principle.
Link
(via
Boing Boing
)