Jon Stewart Censored at the Emmies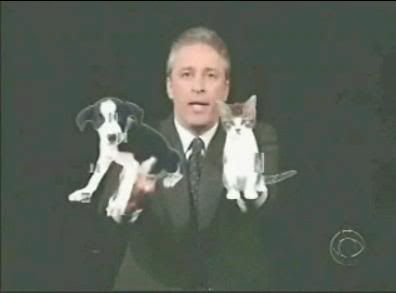 [
Media:
Video]
Jon Stewart was asked by CNN to do a little pre-recorded speech at the Emmies. Jon apparently went off on a rant, was heavily edited and presented the Democrats with a puppy and the Republicans with a Kitty. Awww, isn't that nice?
This is pretty funny stuff. You can either check it out in its entirety by clicking the link above, or by going to
Comedy Central
and watch the slightly shorter streamed version.
Link