Naija Jams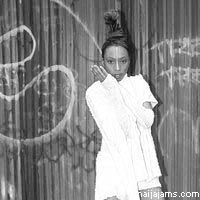 [
Media:
Music]
Naija Jams is a music Blog featuring Nigerian artists, with a free downloadable song at the bottom of each post. The writer definitely knows a lot about music, and writes excellent pieces setting up each song and artist.
I'm not a huge music buff, and lately I haven't done much digging for new songs. But tonight while I was doing homework I tried out a number of the songs and I found myself thoroughly enjoying myself. For those who love music, or would just like to try out something different, this is an excellent start.
My two favorite songs are
Plenty Nonsense Dey For Nigeria
, an upbeat jazzy political song, while
Zombie Bugz
is completely different but still quite excellent.
The only disappointing aspect of this Blog is that the older posts tend to have the songs removed, probably because the artists requested it, which I think is a mistake. In anycase, put aside your lethargic attitude to try out new music and download a couple of songs here. You might like it.
Link
(via
Boing Boing
)