Videogame Music Quiz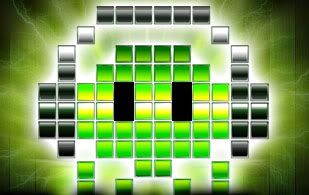 [
Media:
Music]
Try out this quiz which you have to guess which videogame music is playing. I found the quiz to be pretty easy, but maybe that's because I'm more of a dork than I thought. Please tell me that it's just an easy test.
Update:
It wasn't until later today that I got around to watching the videos for what this concert is about. Of course there have been other videogame music concerts before, but this looks really exciting. They're playing music like Halo, Zelda, Myst, Beyond Good and Evil, Warcraft and more, all with a full orchestra. Normally doesn't sound like my thing, but the videos show that it will probably be a lot of fun. For me, the concert comes to Vancouver on October 30th, and maybe I'll be there.
If you'd like to check out the videos of the event, which I recommend you do, you can see them
here
.
Link
(via
Kotaku
)