C-Jump: C++ Boardgame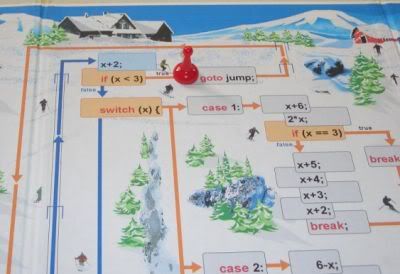 [
Media:
Article]
I like this. Being a Computer Science Student myself I think this is a great, albeit strange, idea. I'm going to show my teachers this, I think they'll get a kick out of it. Could you imagine students playing a C++ Board game in the lounge in between classes?
c-jump facts:
* This game is not only about teaching and learning: it's fun and entertainment for the whole family!
* Skiing and snowboarding is a perfect programming analogy.
* c-jump game is ideal for home school education.
* The game is based on the code of a real computer program!
That being said, I can't imagine this game being much fun. Looks like novelty material. I'd probably actually have more fun seeing if I can figure out what the actual program does, and then compile it.
Link
(via
Wonderland
)