Hinokio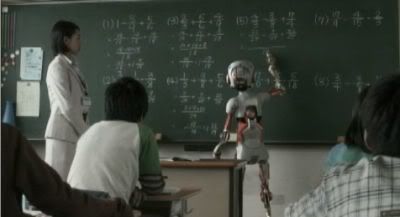 [
Media:
Video]
Hinokio, which sounds awfully similar to the name Pinocchio, is an interesting looking Japanese movie. A boy who is disabled and doesn't want to go to school instead controls a robot from his room to attend classes in his place. Check out the trailer, it looks pretty good.
Although hopefully it's not too simular to
Bicentennial Man
. *Shiver*
There's also a slightly different
Apple Trailer
.
Link
(via
We Make Money Not Art
)