M.I.A: Galang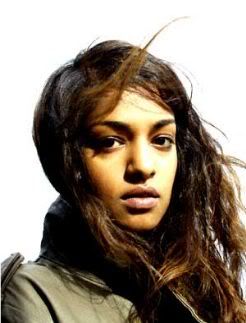 [
Media:
Music Video]
M.I.A's music isn't really something I normally would like, but I love the music video Galang. The video looks like it was done in the early 90's, M.I.A's wearing terrible clothes from that era, and florescent colours are everywhere. The background of the music video is done using animated graffiti stencils, which I have a natural attraction to. I also like M.I.A's dance style, she looks absolutely ridiculous, but then again it helps that she's really hot.
This was kind of an odd post for me, because for a while I was
sure
that I had posted about this music video. After realizing that it was nowhere to be found on this website, I then had to track it down somewhere else, which was hard because the original links have long since been removed. Check it out, I'm sure you'll like it.
Link
(via
Boing Boing
)