Mitch Hedberg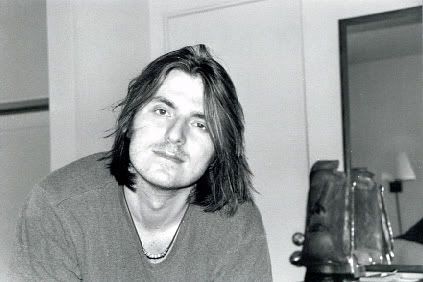 [
Media:
Videos]
I saw a couple of clips of Mitch Hedberg doing stand up comedy on Comedy Central, and it made me laugh so hard that I had to find other videos of him doing his thing. The link above hosts dozens of video clips and I recommend that you check out the ones labeled
Comedy Central Presents Part 1 - 3
first.
The thing is, Mitch Hedberg's jokes are very odd because I know that if I tried to tell his jokes to anyone else, they wouldn't be funny at all. His jokes rely largely on timing, and many of them take about 3 or 4 seconds to sink in. By the time they finally make sense he's moved onto the next joke.
Highly Recommended.
Link
(via
Milk and Cookies
)