Peter Jackson Executive Producer of Halo Movie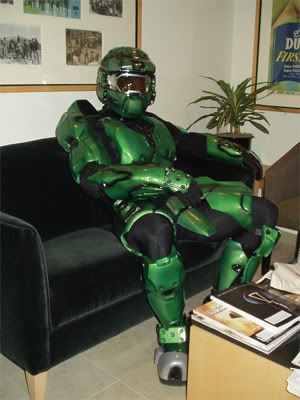 [
Media:
Article]
Rumours that Peter Jackson, of Lord of the Rings fame, would be directing Microsoft's Halo movie have been proven false in light that Jackson will instead be an Executive Producer. Jackson's Weta Digital Ltd. and Weta Workshop Ltd. will be doing the special effects.
I agree with Kotaku that after Jackson's King Kong movie wraps up, he may get more intimately involved in the actual directing of the movie. That's a great thing really because I normally never really have high hopes for videogame movies.
Oh, and if you're wondering about the
picture
, it seems that Microsoft sent their scripts with guys dressed up as the master chief.
Link