Plants with Eyes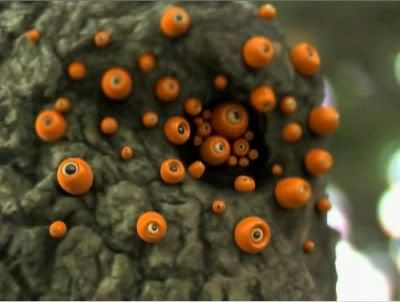 [
Media:
Video]
This is a fantastic video showing alien-like plants that have eyes growing on them. These plants look like sea creatures such as Mussels, Anemones and Sea Sponges, but they're growing on leaves and trees.
The interesting thing is, is that all the plants are real plants, captured with a hand camera and then re-edited to make them look like they're alive with eyes. It's amazing to see the camera moving around naturally in sync with the CG work.
Mmmmmm, creepy oculars.
Link
(via
Boing Boing
)