Raiding the 20th Century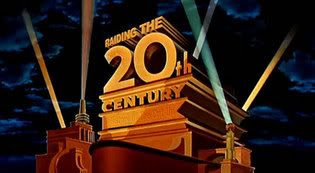 [
Media:
Music]
Raiding the 20th Century by DJ Food is a pretty awesome undertaking. It's an one hour long MP3 which attempts to encompass the art and history of remxing. By taking spoken quotes and a massive amount of samples of remixed songs, this project takes you through a landscape of sound and variety. I haven't personally listened to the whole thing yet, but it really is quite wonderful so far.
You can download the
torrent
or you can find a couple of direct links on DJ Food's website.
Below is a list of artists and songs for Part 1 of 5, you can view the full list
here
Pt 1 - Time Machine

20th Century Fox theme intro
Negativland - Downloading (Seeland)
MCSleazy / Franzie Boys - Triple Take (Half Inch Recordings 12")
DJ BC - Surebladi (mp3)
Danger Mouse - Encore (CD)
Wayne Butane - Elderly (Sucks Bigtime)
Big City Orchestra - Bulldog (The Beatlerape)
Jay-Z - Encore (accapella) (Roc A Fella)
The Beatles - Glass Onion (2 versions) (Apple LP)
Avril Plays The Beatles (mp3)
Loo and Placido - Safari Love (mp3)
Jrb - Busta vs Steptoe & Son (mp3)
Loo & Placido - Kids Will Rock You (mp3)
Braces Tower - Special Child (mp3)
Exactshit - Crazy (CDR)
Cropstar - Crazy Prado (mp3)
Tacteel vs Britney - Overprotected (CD-R)
Will Smith vs Mr Trick - Nod Ya Head (Boot Camp 7")
Osymyso - Intro inspection (Radar 12")
fLeXuS - It Ain't Nothin' (CD-R)
unknown - Spandau Fillet (mp3)
Go Home Productions - Turn Out The Light Slave And Give Me Some Rhythm
(mp3)
Go Home Productions - Work It Out With A Foxy Lady (mp3)
Beyonce - Crazy In Love (poj mix) (mp3)
Skkatter - Diddy (mp3)
Wobbly - Yo Yo Yo Yoyo, Hey... (Wild Why)
Frenchbloke & Son - Sound of da S Club (CD-R)
Lemon Jelly - Soft Rock (LJ 7")
dsico - Bille Jean Dancehall Edit (mp3)
People Like Us - Nobody Does (ubuweb mp3)
2 Many Djs - Smells Like Booty (mp3)
fLeXuS - White Love (CD - R)
Evil Twin - The Lady & The Lake (CD-R)
Justin Timberlake - Like I Love U (Ochre remix) (mp3)
Osymyso - Intro Expansion Pt 2 (mp3)
Go Home Productions. - Ray Of Gob (Half Inch Recordings 12")
Madonna - WTF? (mp3)
Player - Angel of Theft (Blood 12")
Osymyso - Wegoddim (mp3)
Flashbulb - Mama Said Knock You Out (mp3)
Link
(via
Boing Boing
)