Shingo Mama: No Oha!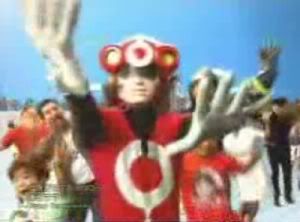 [
Media:
Video]
Alright, it's time for a little Japanese WTF.
Theme song for a popular segment called "Shingo no Kossori Asagohan" in a popular Fuji TV Network variety show "Sata-Suma". This happy song produced by Yasuharu Konishi from PIZZICATO FIVE is even good for children to dance.
The description I was able to find doesn't explain why the male singer is in a pink frilly dress, nor why James Brown was in the video for about 2 seconds. Oh crazy Japanese show, you are so postable.
Link
(via
Fazed
)