Toys 'R US Canada Game Sale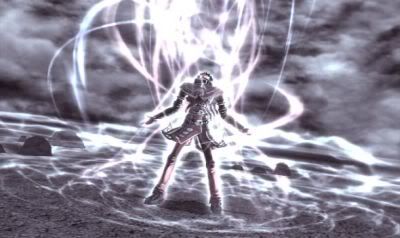 [
Media:
Sales]
If you live in Canada, I encourage you to go over to the Toys 'R Us Website and check out their
massive
game sale that they have on right now. They're selling games for $15.00, and it's not just old games but some new ones as well. Also, some of the games that are being sold in-store aren't shown on the website, so you might want to check out the store as well.
Some of the games that were on sale in-store are not even shown on the website, so you better hurry and get to the store to check it out.
-----
But to be honest, I think I'm going to pass on this sale. Although I have enough money to not worry about buying more games, it is the time that I am lacking. I recently bought two new games this week that I barely have the time to play as it is. I picked up
Fire Emblem: The Sacred Stones
for the GBA because I love turn-based strategy games for the GBA. I personally think that strategy games are incredibly well suited to the portable platform, and it escapes me that there aren't more of them. I also picked up
Phantom Dust
for the Xbox, which is a fantastic game that reminds me of the anime
s.CRY.ed
and has some of the best destructible environments I've ever seen in a game. That's not to mention that it's a 3rd person, shooter card game... Weird.
In anycase, with school being incredibly busy, and trying to maintain this website, I don't have a lot of time on my hands. If I'm lucky I can sneak in an hour every couple of days to play a videogame. So while I love deals, and cheap games, I also hate having a huge library of games that are on my shelf unplayed. But that's just me.
Link
(via
4 Color Rebellion
)