Alive in Joburg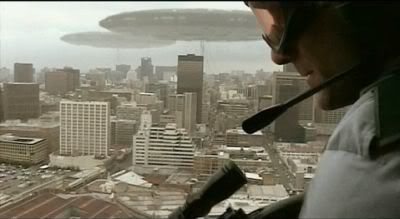 [
Media:
Video]
Neill Blomkamp, the director of the
Citroën Transformer ad
comes a video of how War of the Worlds probably should have been. In documentary style this video talks about the arrival of alien visitors and how they are struggling to survive with humans in 3rd world countries. If nothing else you should check this video out for its fantastic CG work and the action scene showing a fight between human forces and an alien in an exoskeleton suit.
If you liked this, you should check out
3rd world robotic police
, which uses a similar animated style and subject matter.
Link
(via
Drawn!
)