Charlie the Unicorn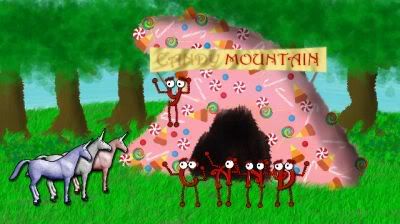 [
Media:
Flash Video]
Holy Candy Mountain this video is freakin funny. It has so many memorable quotes, people are going to stare at you oddly when you say things like:
"Shun the Non-Believer! Shunnnnnn!"
Although you may be tempted to stop watching it halfway through I urge you to see the whole thing. It's got a song and dance by the letter "Y" from the Candy Mountain that is just too good to pass up.
Warning: Questionable Taste in Humour
Link