Clock Plays Pong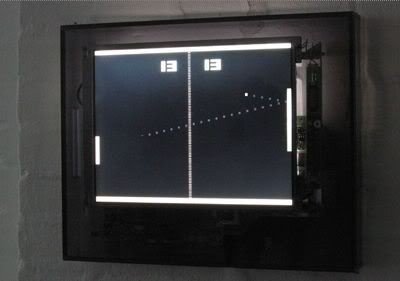 [
Media:
Images]
This clock plays games of Pong in order to keep time. The paddle on the right wins a game of Pong every minute, while the left paddle only wins once an hour. The score then represents the time.
Alright, one more way to get distracted from what you should be doing!
Update:
The original site (
Buro Vormkrijgers
) has re-posted the video of the clock in action. They originally took it down because they were getting so much traffic that they couldn't afford to leave it up until the attention died down a little. So now you can see this piece of art in action, along with a little Beck music in the background.
Link