EA To Sell Game Music on iTunes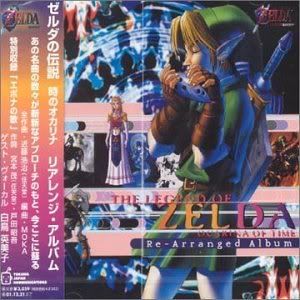 [
Media:
Article]
According to EA, the move is being made because the company realizes gamers strongly identify with the scores and jingles that reverberate from their gaming systems. "What was once two notes from 'Jaws' and seven notes from 'Star Wars' is now another's 'Sims' theme or 'Medal of Honor' theme," said Steve Schnur, Executive of Music and Music Marketing at EA.

Those who doubt the hit potential of video game theme songs probably haven't seen Billboard's Hot Ringtones chart lately, where Koji Kondo has sat right near the top for 55 weeks. Who's Koji Kondo? He composed the theme for "Super Mario Bros.," which ranks this week right between the Black Eyed Peas and Bow Wow featuring Ciara.
This seems like a great idea to me, one that will make EA a lot of extra money. Infact, this is just a win-win situation for everyone, and I hope this sort of thing gets picked up by Nintendo.
Seriously, how many people out there would download the
Zelda Soundtracks
? It's already being sold on Amazon, so why not move it out there to iTunes? What about the Metroid Prime soundtrack? Or Katamari Damacy? There is a lot of great potential here, and I'd be excited to see it progress beyond EA's game music.
Link
(via
Slashdot
)