Nintendo Revolution Parody: MEGAT-ON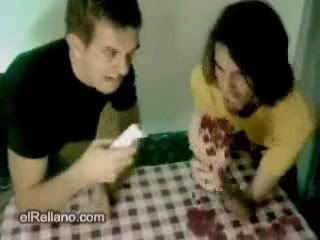 [
Media:
Video]
Check out this Spanish Parody of the
Nintendo Revolution Controller
at
Elrellano.com
. Don't worry, there's no talking so you'll have no problems understanding what's going on here.
I think it's pretty clear what these guys think of the controller. They think it'll be made out of soap. Mmmmmmm, soapy.
Note:
Left-Click to Download
Link
(via
4 Color Rebellion
)