Nintendo's First Wifi Commercial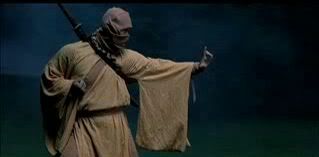 [
Media:
Video]
Take a look at Nintendo's First Wifi Connection Commercial. It's pretty awesome, and that's because it's got Ninjas in it. Good call Nintendo.
This may also be a good time to talk about how Nintendo's WiFi service works. First of all, it's free. And from the looks of it, they're making it incredibly easy to set up, even if you don't have a WiFi connection in your house. IGN has a
hands on impression of the WiFi dongle
, which plugs into your computer and creates a Nintendo WiFi connection for you.
Nintendo has also made a deal with McDonalds to offer
free WiFi hotspots at McDonald restaurants
, which I think is a fantastic idea. Although I don't necessarily frequent McDonalds very often I still think it's a good idea to put WiFi hotspots in frequent locations.
Link
(via
4 Color Rebellion
)