Reggie Fils-Aime's Gamers Summit Presentation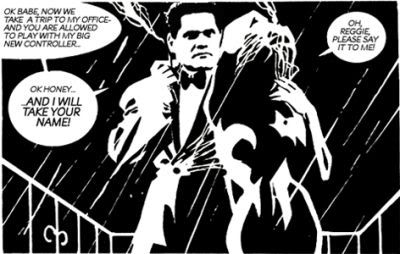 (Picture
Source
)
[
Media:
Video]
IGN has a great
Transcript
and video feed of Reggie Fils-Aime's Gamers Summit Presentation available for download. Although this is a market orientated presentation it's still quite interesting.
Reggie talks about how the gaming audience hasn't grown in 20 years and that the only growth has been from multi-console ownership and population growth.
Let's look at the install base for the last four generations. First thing to note: As recently as about a year ago, projections were made that the current generation would reach 60 Million household penetration: Ain't gonna happen. Ain't gonna happen. Another couple tidbits: So this chart is pure number of units sold. It doesn't take into account duplicate ownership, and doesn't take into account population growth. You overlay those two facts to get a percent population with a console in the household, and that's what it looks like. 8 Bit years, 31% of households had a gaming system. This year, where is going to end up? Somewhere between 31-32%. The growth we have seen has been driven by population growth, and by duplicate ownership.
Reggies talks about its current strategies, philosophies and how it's approaching marketing the DS, Revolution and the Gameboy Micro as well as its Wi-Fi campaign. Good stuff if you're interested in what Nintendo's up to.
Link