The Cathedral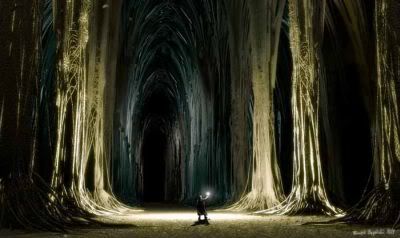 [
Media:
Video]
This animated short was nominated for "Best Animated Short" in the 2002 Oscars. It didn't win, but it definitely came close. This video apparently based on a science fiction story by Jacek Dukaj who I've never heard of probably because he's Polish. This video also took 15 months to complete during the artist's spare time.
Created by Tomek Baginski, a very talented polish artist and a person with a wealth of technical abilities. Tomek Baginski can trace back the project all the way back to January of 1999 when he first wrote a letter to a famous Polish Science Fiction Writer Jacek Dukaj. It is then that Tomek Baginski and Jacek Dukaj continued their repertoire and shared their ideas on the story and it's visual interpretations. Tomek devoted his after-hours after work to the project "The Cathedral". He tells us that if he devoted 8 hours a day into the animation it would take 15 months to complete.
This video is very beautiful and worth checking out. I attempted to find a larger version of the video, but it looks like all links were removed once this short went up
for sale on DVD
.
Link