Child's Play Charity Dinner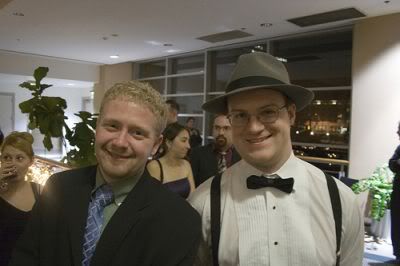 [
Media:
Article]
I thought I'd give some notice to Penny Arcade's Child Play Auction this year. So far they've raised over $420,000 for Children's Hospitals and the Charity Dinner raised slightly over $82,000. Very very impressive.
But I'm really loving these pictures of the event, taken by some of the people who attended. There are a lot of very nicely dressed gamers here, in tuxes and evening gowns. It looks very classy, and everyone seems to be having a great time.
So check out the livejournal post about the event by clicking on the picture above, and this
Flickr Gallery
. I really love the tuxes and the hats; nice touch guys.
Link
(via
Penny Arcade
)