Colbert Report: The War on Christmas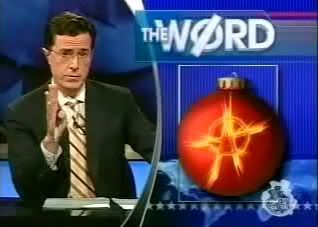 [
Media:
Video]
Steven Colbert is swooping in to put the Jesus back in Xmas (Jesusmas) and saving the world from Christmas Anarchy. Christianity has been persecuted in the US for far too long, and they need to be represented properly.
Good for Colbert to stand up against those comedy fags like
John Stewart and his War on Christmas
. Give it up for Christmas! Yay!
Link