Ctrl-Alt-Delete the Animated Series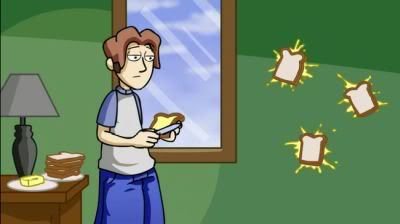 [
Media:
Video]
This is quite an awesome announcement, anyone who loves CAD should be excited by this.
The Animated Series will debut in February of 2006, consisting of a brand new 4-5 minute animated short every month. All new material, fully animated, featuring professional voice actors hand chosen from over 1400 auditions. The episodes are written by me, directed/produced by Ryan Sohmer and Randy Waxman, the great guys over at Blind Ferret Entertainment, and brought to life by a professional animation studio.
There's a trailer available on the site and it's worth checking out. For some reason this immediately reminded me of Dilbert, although I'm not sure why. It's interesting to note that no voices have been featured yet.
Link
(via
Slashdot
)