David LaChapelle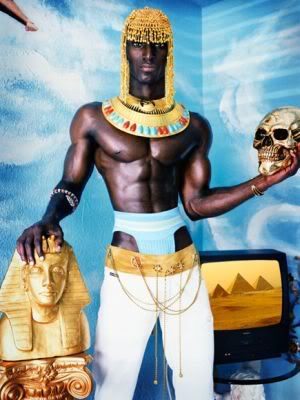 [
Media:
Photography]
Stumbling across David LaChapelle's website and his photography reminds me of the
Alice in Vogueland
I made a couple of months ago.
I love David's style using an over saturation of colours, bright lights and over-the-top costumes and backsets. Everything about these pictures is over produced and almost cheesily dramatic. Most of the pictures look completely surreal and fantastic, as if his subjects are not real people but imitations, dolls or robots.
Some of the galleries feature recognisable celebrities such as
The Darkness
and
Courtney Love
. Mind you, Courtney Love's photo set has nudity in it. Most people seem to dislike Miss Courtney Love, but I think she's totally rad in a psychotic and dangerous sort of way. She's junkie trash, and an embarrassment to most of the entertainment industry, but I still think she's interesting and hot. It's as if close contact with her will warrant a nasty bite mark.
Warning: Some Portions Not Safe For Work
Link
(via
Boing Boing
)