Eat Dog Cat Mouse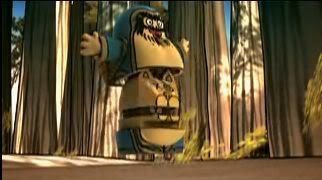 [
Media:
Video]
Eat Dog Cat Mouse is a bizarre 3D animated short about the struggles of a mouse, cat, dog and human who are basically a bunch of Russian
Nesting Dolls
. You're going to have to have a morbid sense of humour for this one, it may surprise you.
But man, that mouse is a fighter! Stay away from him dude.
Link
(via
Drawn!
)