Firefox 1.5 and Plugins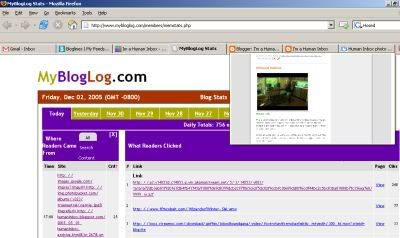 [
Media:
Software]
Since
40% of you guys use Firefox
I consider most of you to at least "know" about the browser.
Firefox 1.5
came out recently and amazingly I was still using version 1.0. So far the update has lots of nice features, so if you haven't grabbed it yet I encourage you to do so.
I also nabbed a plugin called Tab Preview (follow the link to download), which shows a small preview in your browser when you hover your mouse over the tab. Check it out, it's pretty handy if you are forgetful and tend to have a billion tabs open.
Link
(via
Boing Boing
)