Internet Explorer or Firefox?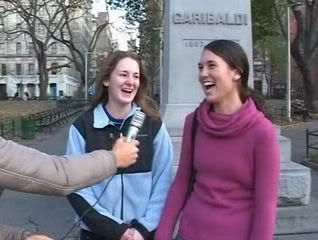 [
Media:
Video]
This video shows an on-the-street survey of asking people which browser they prefer, Internet Explorer or Firefox. The answer, for the most part, fell into two camps. The people who knew about Firefox used it, and the ones who didn't know much about computers used Internet Explorer as a default.
I have yet to hear a single person ever tell me they like Internet Explorer better. But then again, I have a lot of friends who claim they use Firefox, but persist in opening up a new browser window whenever they want to go to a new webpage. I ask them, "Do you know how to use Tabs?"
"Oh! Of course I know what tabs are!" they always reply. Sure you do. Sure.
Link
(via
Fazed
)