The Libertine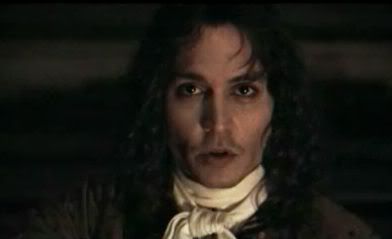 [
Media:
Video]
Although this movie is in no way nerdy, I am very much a fan of Jonny Depp. I won't admit to how deeply my fandom goes because it wouldn't be proper. The Libertine looks like a fantastic movie and I intend to see it once it comes out.
London, in the 17th century. John Wilmot, the second Earl of Rochester has a passionate romance with a young actress, Elizabeth Barry, and he writes a scurrilous play which lampoons the monarch who commissioned it, Charles II, leading to the Earl's banishment and eventual downfall.
It looks scandalous. I love that word. Scandalous.
Link