Lords of the Rhymes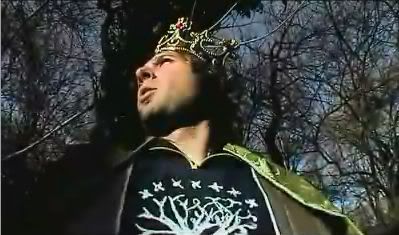 [
Media:
Music Video]
For those who loved the
The Chronic of Narnia Rap
you will also love Lords of the Rhymes who rap about Lord of the Rings. I love the lyrics, the silly costumes and I especially love the excellent Gollum solo. You can find the music video, MP3s and lyrics on this site.
I want to get my hands on the Mushroom clock necklace that one of the guys is wearing, it's very Public Enemy-ish. If you like this sort of nerd music, you might also want to check out
Blind Guardian
a metal band which does songs about Lord of the Rings.
Link