Mortal Kombat Vs Street Fighter 2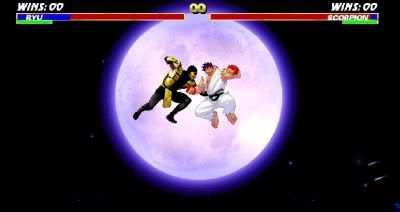 [
Media:
Flash Video]
Man, this link has been sitting in my list for a month! I finally got around to watching it and I'm glad that I did. I'm pretty sure this is done by the same guy who did the prequel
Mortal Kombat Vs Street Fighter
, so if you like that you'll definitely like this one. This one features a fight between Ryu from Street Fighter and Scorpion from Mortal Kombat.
Even if you're not a huge console fighting fan, there's some great action in here especially since it's based on the animation from videogames. Really good stuff.
Link
(via
Pixel Kill
)