Mr. Pibb + Red Vines = Crazy Delicious: T-Shirt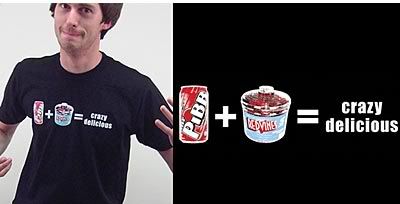 [
Media:
Swag]
Boing Boing is pointing out a T-Shirt from the music video
Chronic of Narnia
, which I'm already a fan of.
This is a great idea for a shirt, but I'll be honest. They don't sell either of those items in Canada, what do they taste like? I'm guessing crazy delicious?
Link