Panda Dog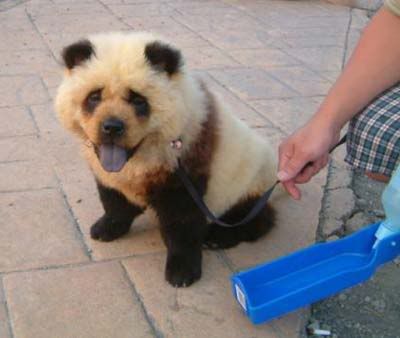 [
Media:
Images]
Although I do not claim to be a manly man, my gender tends to fall under the category of
geek
, cuteness isn't something that effects me on a normal basis. That being said, puppies also tend to hold no sway over me and despite my elitist interest in Nintendogs I have doubts that I'd play it beyond the appeal of naming a puppy
Prefessor Snugglesworth
.
But this Panda Dog has won a "Oh my God Cuteness! Gdshbuh gah!" out of me. I firmly believe that an army of these doggies sent into enemy territory would melt the heart of the coldest war criminal. World peace is at hand among a chorus of Awwwww's.
Follow the link to see some more pictures of this destructive cuteness.
Link
(via
Giant Mecha
)