Retouch: Interactive Demonstration of Photo Retouching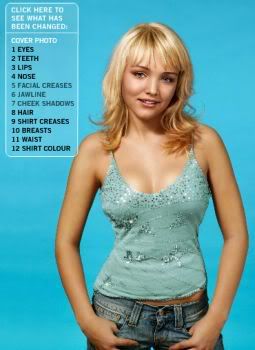 [
Media:
Flash]
This is an interesting Flash site which allows you to select an aspect of the photo which then shows you how it was retouched and modified. For example, you can zoom in and see how they changed this woman's teeth to make them look "perfect".
This is similar to the an earlier post called
The Art of Retouching
. This is the reason I dislike standing in line at grocery stores, because I'm surrounded by magazine covers that are filled with fake people.
Link
(via
Boing Boing
)