Top 50 Music Videos Of 2005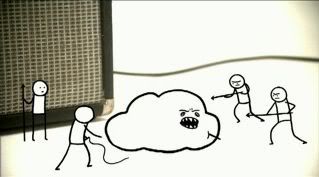 [
Media:
Videos]
Good Lord, this one will keep you busy! The music Blog DoCopenhagen has a list of Top 50 Music Videos Of 2005 with links to all of the music videos. There's a number of videos I've already seen or posted about, but there's definitely a lot to check out. I may be sampling from this list in the future.
To start you off though you should check out
Brendan Benson: Cold Hands, Warm Heart
which has quite obviously hired Don Hertzfeldt who did the
Rejected
animations that I've posted about before.
My only problem with this list is that it's left out
Ok Go's A Million Ways
, which is a pretty large misdemeanor. But they get a couple of points back for having War Photographer as #3 on the list.
Link
(via
Waxy
)