Trendspotting the Xbox 360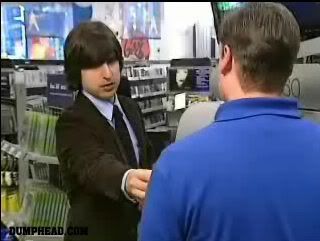 [
Media:
Video]
This video is slightly old (read two weeks) and I didn't put it up because I don't normally like linking to The Daily Show because the quality is usually poor. But now that I've found a good link for the video, it's going up.
Trendspotting the Xbox 360 talks about why the Xbox 360 is "so hot" this Christmas and why it's the "
IT
gift" for all the hip youngsters. There's also some History about "it gifts" from the Middle Ages, such as Non-Violent Deaths.
This video is so youthy.
Link