Weekly Roundup
I'm a Human Inbox's Favorite Post of the Week:The Touchtone Genius
If you haven't seen the The Touchtone Genius yet you really should. Maybe the odd picture scared you away. It's funny, and really quite amazing because you don't hear many songs that use touchtone buttons on a phone. This post got
12 Clicks
this week.
Reader's Favorite Post of the Week:X-Men III Trailer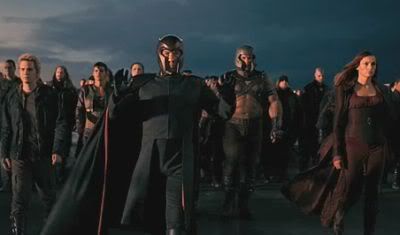 Everyone seemed to want to check out the X-Men III trailer which got
50 Clicks
. The only thing I find amusing is that the nude site
7 Floor
"almost" caught up with 46 clicks.
I guess this means that chicks are less appealing than X-Men. Hah!